Review from my home state of Wisconsin!! Midwest Book Reviews.
Read it below, or online here.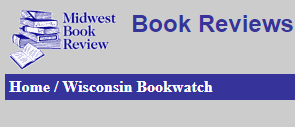 The Music CD Shelf
Waiting's End 
KeithTim Anderson 
www.keithtim.com 
Kamsongs Music 
$TBA CD / $9.49 MP3 amazon.com 
Waiting's End: Solo Piano Vol. 1 is the debut new age, solo piano album by singer/songwriter KeithTim Anderson. Eleven tracks of music created to promote tranquility, harmony, and inner quietude offer a soothing gift to ease mental tensions, especially after a long day. Waiting's End is a choice pick for connoisseurs of meditative solo piano, highly recommended. The tracks are "Autumn Rain", "Here With You", "Hope Again", "Last Goodbye", "Long Age", "Photographs", "Remember When", "Rest Awhile", "Someday", "Somewhere Out There", and "Waiting's End."